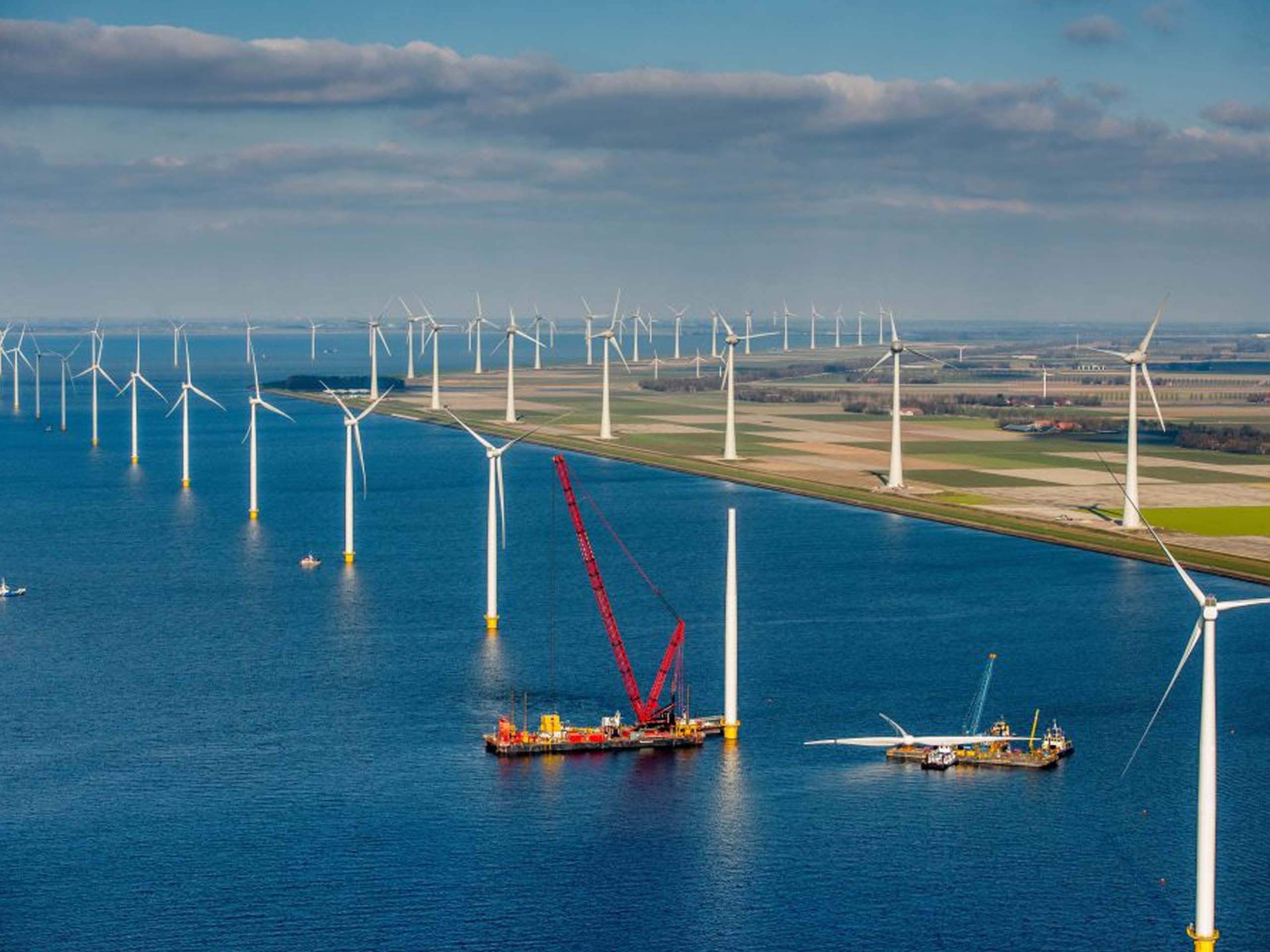 Windfarm Westermeerwind
Project:
Offshore Wind Energy, Onshore Wind Energy
Location:
Noordoostpolder
Project description:
Windfarm Westermeerwind is located in the Noordoostpolder in the province Flevoland. Part of the Windfarm is constructed in the waters of the IJsselmeer and the other part onshore along the dykes. The Windfarm consists of 48 wind turbines with a total power of 145MW and it will produce renewable electricity for approximately 160.000 households. The unique feature of this project is that part of the windfarm is located in the IJsselmeer, combining offshore technology with conventional onshore technology. The produced electricity will be transported by 33kV submarine cables to 110/33kV onshore substation Westermeerwind. This substation is connected to the national high voltage grid. Construction of the 110/33kV substation was completed in May 2015. The wind turbine foundations and infield cabling and installation of the wind turbines was performed from March 2015 to July 2015. From August 2015, the wind turbines will be tested and commissioned.
Activities of Energy Solutions:
Energy Solutions delivered a significant contribution to the design and implementation of the electrical infrastructure and the high voltage connection of the windfarm to the national grid. The following activities have been executed in cooperation with Westermeerwind:
Compose the specifications for the 33kV and the 110kV electrical infrastructure.
Technical support during the tender phase of the electrical infrastructure
Technical support during the detailed design, construction and commissioning phase
Support on the interfaces with grid operator TenneT TSO
Quality checks and factory acceptance tests of the electrical components
Interesting websites: