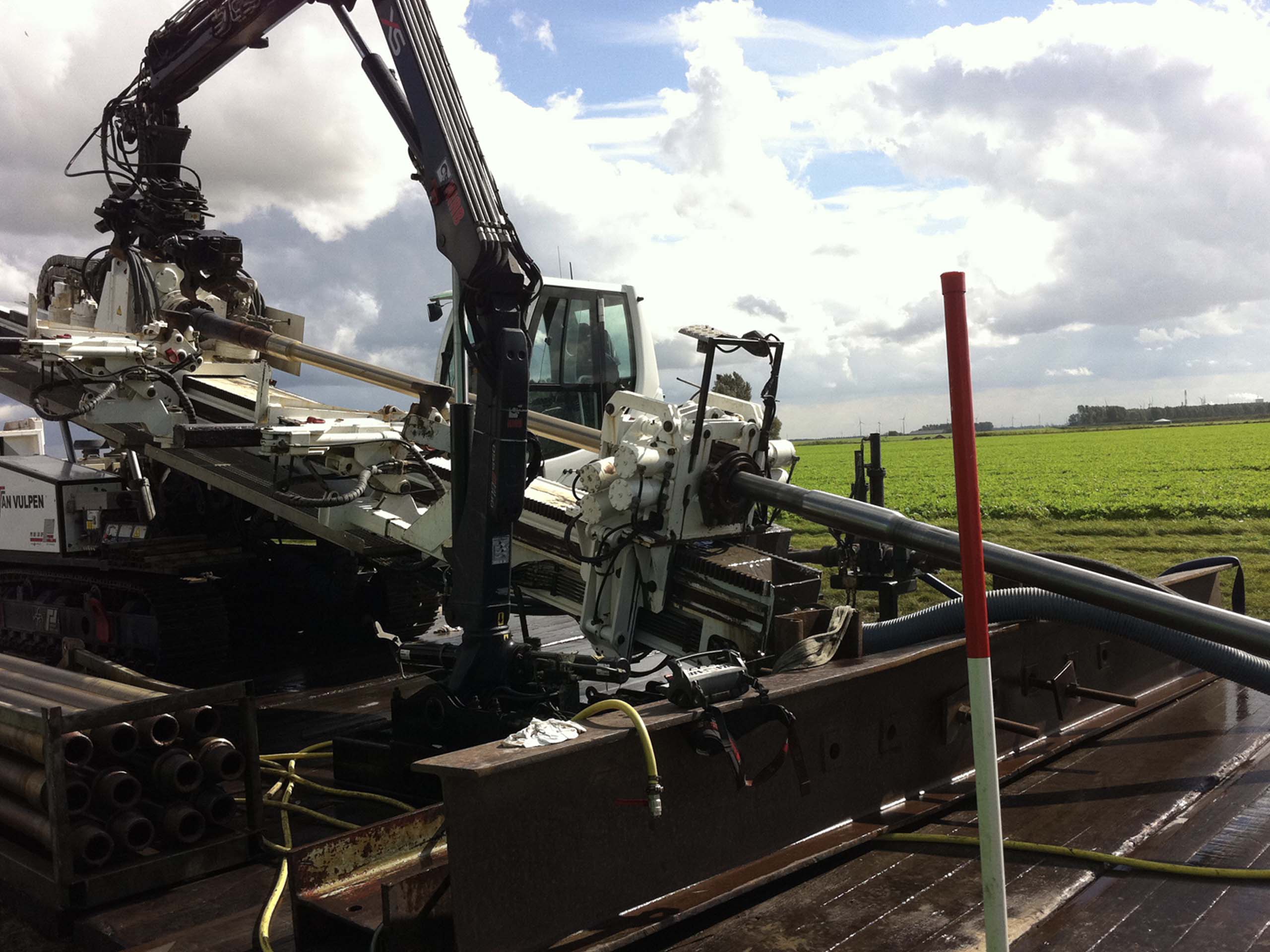 Windfarm Romerswaal
Project:
Onshore Wind Energy
Project description:
In Zeeland, a modern onshore wind farm will be constructed named wind farm "Kreekraksluis" consisting of 31 wind turbines. This wind farm will produce energy for 55.000 households. DELTA, Eneco Wind, Winvast and Scheldewind are the developpers of the wind farm. In total, 7 Nordex wind turbines will be installed by Eneco Wind with a rated power of 2,5MW each. The wind farm of Eneco Wind with a total production capacity odf 17,5MW, is named wind farm Romerswaal. The wind turbines will be connected with 21 kV cables to transport the produced power to a newly constructed substation. This substation is connected to high voltage substation Rilland. All new cable connections from the wind farm to the substation have been installed using the horizontal directional drilling technique (HDD). This is because the many crossings of weirs and agricultural plots. In September 2013, wind farm Kreekraksluis started to produce renewable energy to the grid.
Activities of Energy Solutions:
Energy Solutions delivered a significant contribution during the design and construction phase of this project. The following activities have been executed in cooperation with Eneco:
Design of specifications for civil contractor regarding the HDD design and installation.
Design of specifications for electrical infrastructure.
Technical support during tender process for both specifications.
Project support during the engineering, construction and commissioning/testing phase. Both for the electrical infrastructure of the wind farm as the 20kV interface with grid operator Delta
In 2014 leakages occurred at the insulators of the cable bay compartments of the switchgear at the transformer stations next to the wind turbines. Energy Solutions conducted an independent investigation to analyse the root cause for these problems.