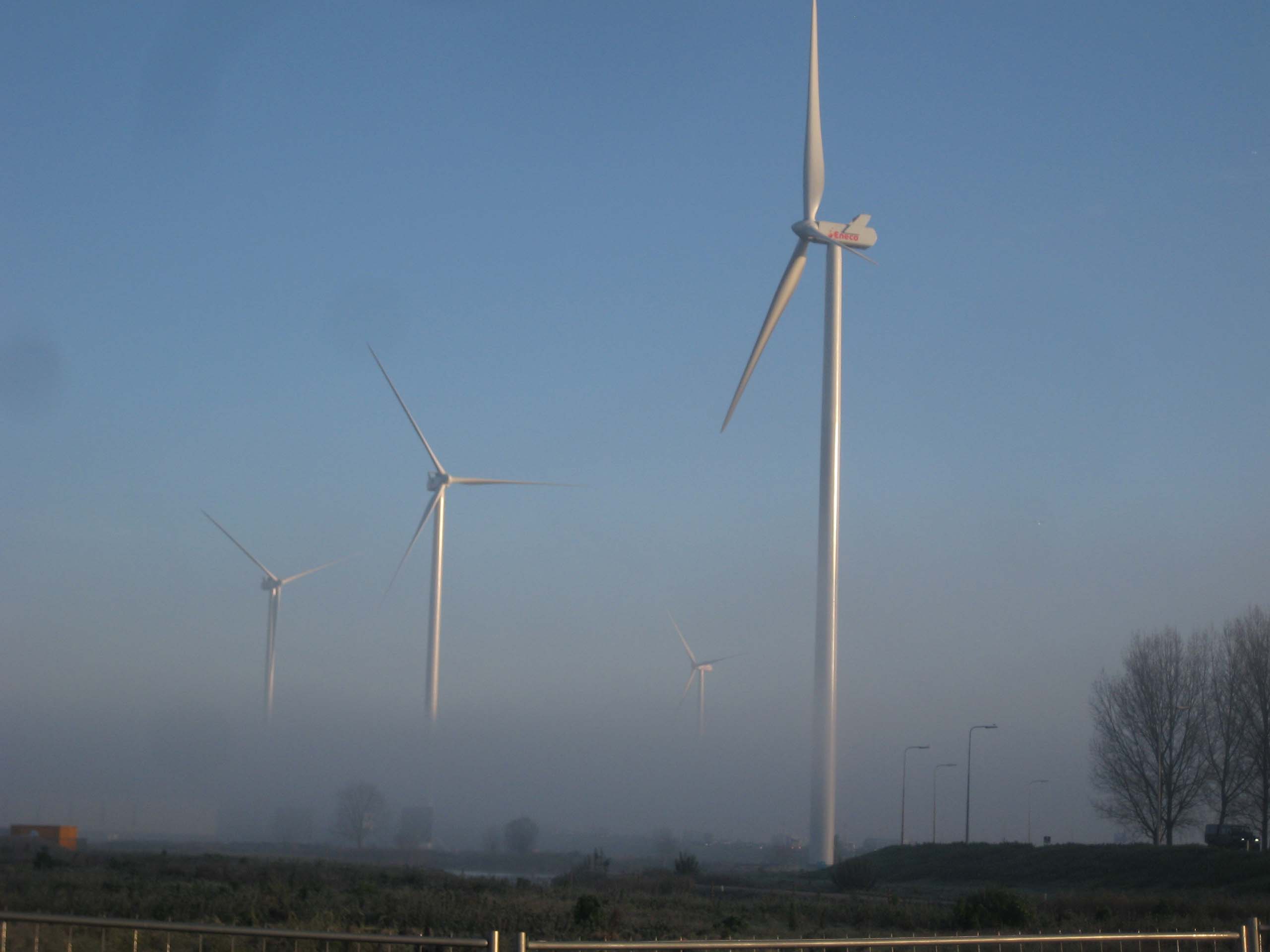 Windfarm Nieuwegein
Project:
Onshore Wind Energy
Project description:
In Nieuwegein, next to the motorway A27, a windfarm has been built named Windfarm Nieuwegein. Windfarm Nieuwegein is built nearby industrial area Het Klooster, in parallel to the A27 in Nieuwegein. Eneco Wind has placed 5 Vestas windturbines in this windfarm, each with a production power of 2 MW. The windfarm in total can produce 10 MW, enough power for approx. 8.000 households (30% of the households of Nieuwegein). By producing renewable energy this way will save yearly 15,95 kilotons of CO2. The turbines are inter connected by means of 10 kV cables to be able to transport the produced energy to a newly realized substation. The substations holds both the SCADA-system for controlling the windfarm, the Eneco switchgear for the windfarm as well as the Stedin switchgear. The substations has its own connection to the Stedin distribution network. To connect the last two turbines to the substation, two Horizontal Directional Drillings are made having a length of resp. approx. 110 and 300 mtrs. The cable connections in parallel to the bicycle road are laid within tubes. The subcontractor has started in October 2014 with the cable laying and building the substation. The first turbine delivered power in December 2014.
Activities of Energy Solutions:
During this project Energy Solutions has contributed substantially to the design and realization of this project De following activities were carried out together with Eneco:
Design of the windfarm cabling between substation and turbines
Creation of the electrical tendering documents for design realization of all windfarm cabling, the Horizontal Directional Drilling, the realization of the cables and the realization of the substations.
Technical support for the tendering.
Project support during engineering and realization.
Guidance and support during realization, testing and energizing of the electrical infrastructure and the guidance of the coordination of the interfaces between turbine supplier and with Stedin.
Interesting websites:
https://www.eneco.nl/over-ons/wat-we-doen/duurzame-bronnen/windpark-nieuwegein/