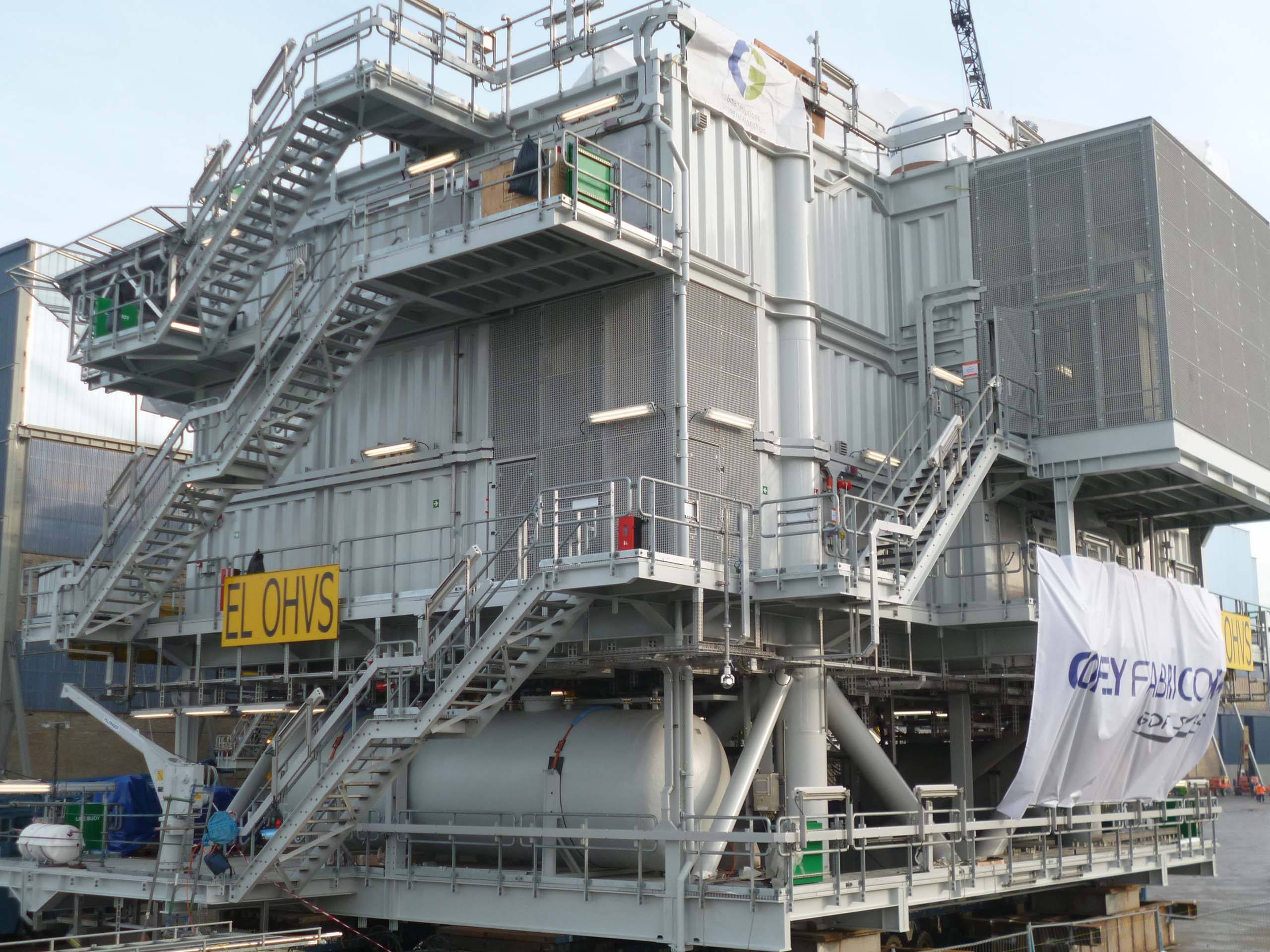 Windfarm Luchterduinen
Project:
Offshore Wind Energy
Client:
Eneco Wind (Clucius C.V.)
Location:
Noordwijk, North Sea
Project description:
The Offshore windfarm Luchterduinen is located in the North Sea at 25 kilometres from Noordwijk. The construction of the windfarm started in 2014 and it was completed in 2015. Windfarm Luchterduinen consists of 43 wind turbines of 3MW, with a total installed power of 129MW. The wind turbines are installed on a monopole foundation at an average depth of 26 meters. The wind turbines are connected with 33kV submarine infield cables to transport the electricity to the het Offshore High Voltage Station (OHVS). From here the voltage is transformed to 150 kV and connected to the beach of Noordwijk by a 150kV submarine cable of 25 km. an 150kV land cable of 8 km connects the windfarm to the national grid at high voltage substation Sassenheim(TenneT TSO). Construction works, testing and loading of the OHVS was completed at February 2015 And at February 18, 2015, the OHVS was placed onto the foundation in the North Sea.
Activities of Energy Solutions:
Energy Solutions delivered a significant contribution to the Luchterduinen project, commissioned by Eneco. In the design phase, Energy Solutions contributed to the acquisition of the 150 kv grid connection and the design of the electrical infrastructure of the wind farm. During the construction phase, Energy Solutions supervised the installation of the electrical infrastructure. The following activities have been executed in cooperation with Eneco:
Technical support during the design phase and tender phase of the electrical infrastructure.
Technical support of the interfaces with the wind turbine supplier and the 150kV grid connection from TenneT TSO.
Supporting the Package Manager Electrical Infrastructure during design and construction phase.
Quality checks, site inspections and FAT of the 33kV/150kV Offshore High Voltage Station (OHVS) in Belgium.
Quality checks and FAT of the onshore control room
Quality checks and FAT of the 25 km 150kV submarine export cable (3x630mm2Al) manufactured in South Korea.
Quality checks and FAT of the 39 km 33kV submarine infield cables.
Quality checks and FAT of the de 7,5 km 150kV land cable.
Technical support during commissioning of the electrical infrastructure.
Interesting websites:
https://www.eneco.nl/over-ons/wat-we-doen/duurzame-bronnen/windpark-eneco-luchterduinen/