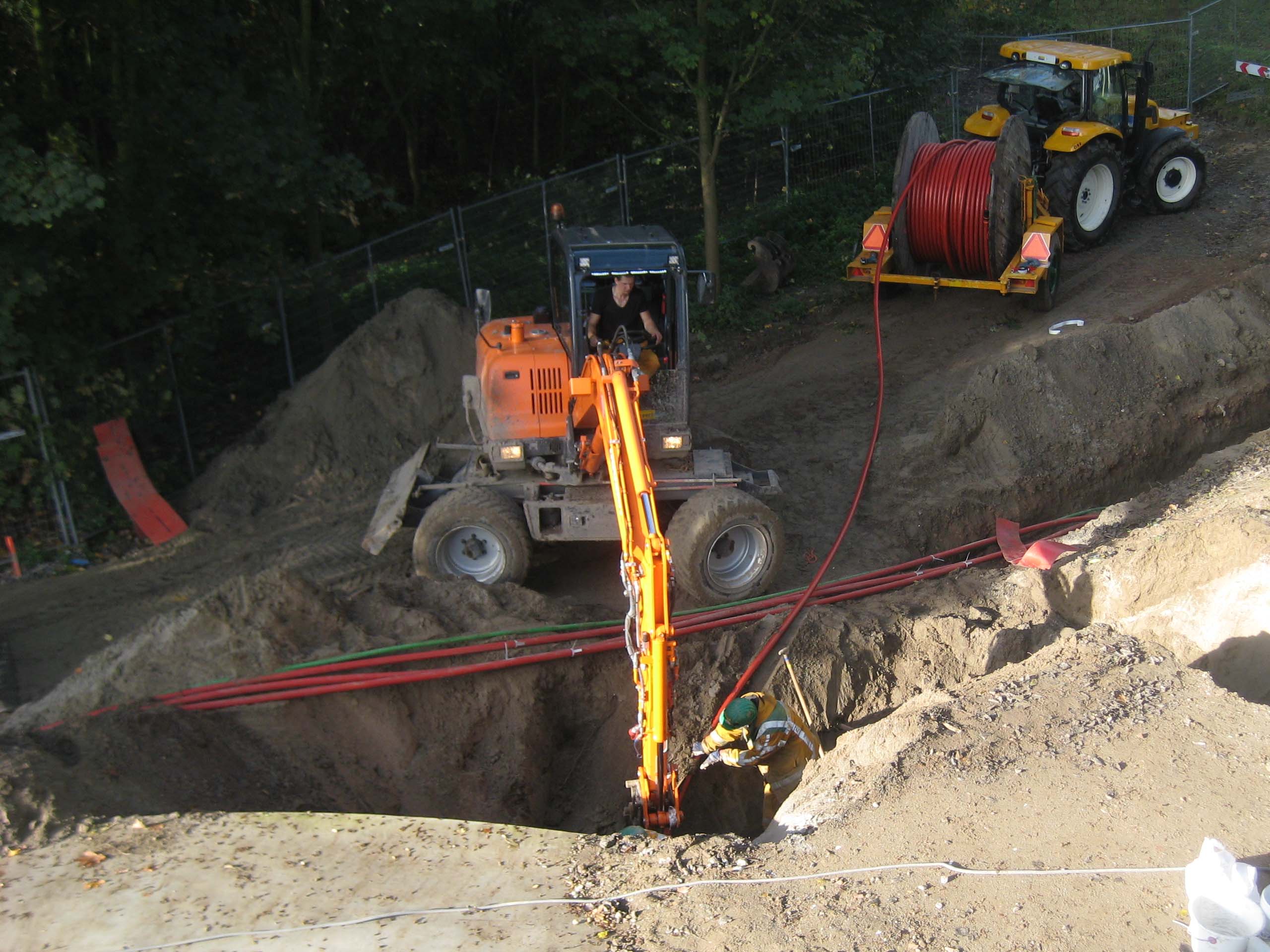 Windfarm Hartel II
Project:
Onshore Wind Energy
Client:
Investment Engineering Projects
Project description:
In the Europoort area nearby Rotterdam windfarm Hartel II has been build. Windfarm Hartel II is a retrofitting project of the existing windfarm that consisted of five wind turbines on the same location. Investment Engineering Projects placed eight Alstom ECO-110 wind turbines of 3 MW each. The windfarm has a total production capacity of 24 MW, sufficient the supply the electricity for 18.000 households. The windturbines are placed at a narrow strip between the highway N15 and the Hartel canal. The turbines are interconnected by means of 25 kV cables to transport the energy produced to a new built substation. The substation transports and delivers the energy to the network of grid owner Stedin. Realization of the cable network and the building of the SCADA- and 25kV substation started in august 2014. The first windturbine produces power since December 2014.
Activities of Energy Solutions:
During this project Energy Solutions has contributed to the design and realization of this project. The following activities were carried out jointly with Investment Engineering Projects:
The electrical part of the tendering documents for design and realization of all windfarm cabling as well as the realization of the SCADA- and substation.
Technical support during the tendering and selection proces.
Project support during engineering, fabrication and construction. Guidance and support during realization, testing and energizing of the electrical infrastructure.
Coordination of the interfaces between turbine supplier Alstom, civil-electrical constructor Ballast Nedam and the 25kV grid connection of Stedin.